->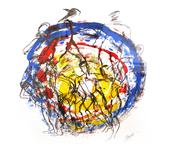 <-
Much to my dismay, Dogs Die In Hot Cars has scrapped their second album and is seemingly done for. While they won't say they've split up for good, it certainly doesn't sound like they'll be reuniting any time soon.
This isn't much of a surprise given the years without news of any album progress, but its still unfortunate none the less. I think Glimpse At The Good Life is still the number one most played song on my iTunes.
<a href="http://iguessimfloating.blogspot.com/2007/09/rip-dogs-die-in-hot-cars.html">I Guess I'm Floating</a> has their own take on the break-up and more importantly has a number of mp3s worth listening to (including some rarer tracks).